International Gem Assessment Inc | Diamond Grading
Diamond and Gemstone Grading
When you deal with a Master Valuer and Gemologist, you can be assured of consistency and accuracy!  Appraising is often a matter of opinion based upon learned techniques and applications.  When you have purchased the tools that help and allow for complete verification, it's easy to have a more accurate and consistent opinion.  Knowledgeable people within the industry rely on that, and you should too!
Diamond Certificate
This process will provide you with a certificate grading of a diamond containing shape, measurements, carat weight, clarity, colour, and cut.  This may be the most accurate grading, as the stone is loose, and there are no outside influences that can affect the accuracy of the score.
Diamond-Cut Report 
This report provides the same grading information as the certificate, along with exact specifications such as table size, depth%, girdle size, culet size, and much more.  Using a Sarin machine, this report is completed to industry-known and accepted standards.  When you want to know exactly what you own or are buying, this is the report for you.
Consultation 
Want a second opinion?  Do you know when you have that feeling that you're just not sure about something?  For a minimal expense, we will verify appraisals from other labs, so that you can be comfortable as our customer, and with your purchase.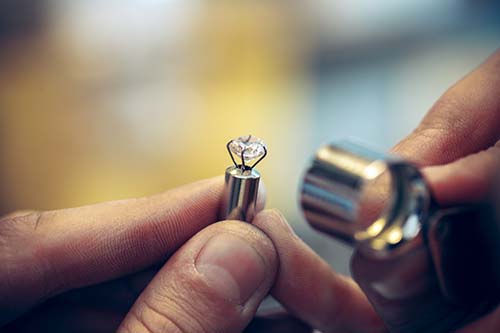 International Gem Assessment Inc is committed to ensuring that the collection and processing of data carried out by our
accreditedappraisers.com
site complies with the General Data Protection Regulations (GDPR) and the Data Protection Act. To know and exercise your rights, particularly concerning the withdrawal of consent to the use of collected data, please consult our
privacy policy
Want to know how much that
shine is worth?